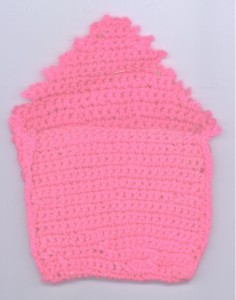 When I was in about fifth grade I learned to crochet. It wasn't easy to learn. I had never done anything like it before. I felt like I was all thumbs and it wasn't always easy to conceptualize what it was I was supposed to do. With time I did learn and I made a small purse. My teacher coached me through almost every row until it was done. I still have that purse.
The next hurdle was learning to read actual directions. Yikes. It was like reading Greek. I had learned how to crochet but without a teacher constantly at my elbow or being able to read the directions I couldn't really use my new skill. In order to learn to read the directions I had to go back to the beginning and learn to connect the skill with the actual execution of a pattern.
Over the next few blogs I am going to help you do that. You have learned about The Spark Station and the Five Rules of Engagement. Maybe you have tried them out, spent a few days or weeks seeing how it felt to use The Spark Station. If you are like most people you have had a lot of frustration learning this new skill. Now I want to take you back to the beginning and help you execute better. Let's review the absolute basics. Each blog will connect you to all the other blogs related to the basic concept for those who really want to know more.
We will briefly cover:
2. WHERE IS THE SPARK STATION LOCATED AND DOES IT MATTER?
3.IF I DON'T HAVE AN ACTUAL CLOSET WHAT CAN I USE: CREATIVE IDEAS WITH THE SPARK STATION
4.WHAT GOES IN THE SPARK STATION? : HOW TO USE THE SPARK STATION.
5.WHAT IF I DON'T HAVE ANY MONEY: LOW COST HOME SCHOOLING.
6.WHAT ARE SPARKS?: ENCOURAGE CHILDREN TO LEARN
7.WHAT MAKES THE SPARK STATION WORK?: HOME SCHOOL TEACHING STRATEGIES
8.A PATTERN TO FOLLOW: HOW TO HOME SCHOOL EFFECTIVELY
Readers : I will be posting the blogs beginning tomorrow , so please  check the blog regularly for updates .
Possibly Related Posts: