Spark Station letters are a perfect way for grandparents, other relatives or parents who are away from home to connect with those children they love in a meaningful way.
Spark Station letters can have a real impact on children. You can pass on your beliefs and values. You can share your likes and concerns and inspire them to know about new things. You can serve your children and grandchildren. In the next few blogs I will be giving you some samples of what a Spark Station letter might look like.
Dear Aubrey,
Hi. How is everything going? I hope that you love school and that you are very happy being back in Grand Junction with your dad and mom.
Kate had to read a book for school about a slave girl in America. So I read it too. It was a very sad book and I realized just how bad slavery was. It is a terrible thing when families are broken up and when people have their agency taken away. Sometimes I forget what a gift from Heavenly Father that it is to be able to choose where to live, what to do for work, where to travel and whether to get married and have a family. Slaves couldn't do any of those things If people didn't like you and wanted to treat you badly they could and you couldn't do anything about it. One of the worst things was that you couldn't even take care of your children. If the master wanted to sell your babies away the could and most of the time they did.
This girl that I read about hid in a crawl space for over 7 years to just be free. There was no heat in the winter and no air conditioning in the summer and she could never stand up. Wow, she really wanted to be free. Being free is a very great gift and we shouldn't ever take it for granted.
That is why it is so important to vote. Last Tuesday was Caucus night. That is when everyone in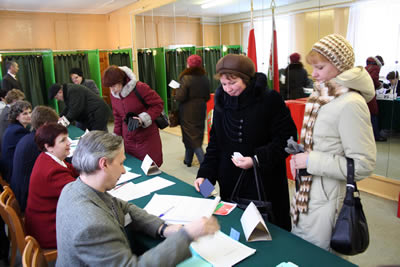 neighborhoods all over the United States can get together and choose who will be on the ballot  for governor, president, mayor etc. I had never gone to a caucus before but I went this year. They have them every two years. Four years ago Jodie went and told me about it. Two years ago she was the person in charge of her area and it was at her house. Now it is different and they have all the neighborhoods come to the school.
The people that were in my group said that this year they saw more people there than they had seen for many years. I think that a lot more people are worried about their freedoms. Sometimes government and the people in charge of it  make some pretty bad choices that put our freedoms in jeopardy.  So many people are very worried and want to be more involved and want to vote. I want you to remember how important it is to vote. When you are old enough be sure and register and then never miss an election. It is one of the freedoms that you have because so many people have been willing to fight and die for it.
Do you know who Fredrick Douglass is? Well, I have been thinking about him because of the book on slaves that I read. He was black and a great abolitionist. That is a person who helped other slaves escape and who tried to convince people that slavery was wrong. He was an eloquent speaker and writer and he lived before the Civil War. He is best known for his role in bringing the harsh realities of slavery to the attention of white Americans, at the same time being a living example of the fallacy of claims that black Americans were intellectually inferior to whites. Back then, in slavery times, people believed that blacks weren't as smart as whites but Fredrick Douglass was very smart. He really believed in the equality of all people, whether black, female, Native American, or recent immigrant. He was fond of saying, "I would unite with anybody to do right and with nobody to do wrong." In other words, it doesn't matter who it is, I will help them if they are doing what is right and I don't care who it is, I won't help them if they are doing wrong.
He was born a slave and was taken away from his mother when he was a baby. Later his mother died and he was able to live with his grandmother. When he was seven he was sold away to a plantation. When he was 12 his master's wife began to teach him to read. It was against the law for her to do it as black people weren't allowed to read and write. It is easy to keep a man down if he can't read and write. That is why it is so important to have a good education – it is one of the safe guards of freedom.
Because he was teaching other slaves to read and write Fredrick was sold to a 'slave-breaker', a man who beat him regularly. When he was 16 he fought back and his owner never beat him again. Fredrick was lucky because his owner could have killed him because he fought back. He tried to escape two times and the third time he was successful. I really believe that Heavenly Father helped him so that black people could have a voice. When he got to New York, a free state, he said, " I lived more in one day than in a year of my slave life. It was a time of joyous excitement…I felt as one might feel upon escape from a den of hungry lions."
It is good to live in America now and to have freedom for other people who live here. I look forward to voting in the fall. Oh yes, I just read a wonderful book that is perfect for you. It is called NIGHTJOHN, about a black slave who taught other slaves to read. It is a book that you will be able to read yourself. I am sure that you can find it at the library. Let me know what you think about it.
Well, I will miss you all. I love you very much and hope that you are happy and well.
LOVE,
Grandma
Possibly Related Posts: