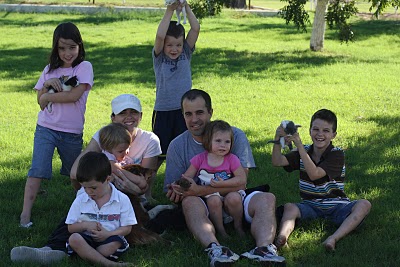 One of the things that I stress in every class is that The Spark Station is a tool. It isn't school, it isn't structured time; it is a tool, which when coupled with correct principles can create a magical space where your children will love to learn.
Within the parameters of the correct principles and the five rules of engagementeverything goes. Parents can take this tool and really ponder it and see how it can work best for them. I give many possibilities and a few guidelines, but then you as the parent have to determine how you can best use the tool.
One of my students did just that. She really spent some time pondering where, what and how she was going to use this amazing and magical tool. "The class ended two weeks ago, and I've spent those last two weeks thinking about what I wanted in it, how I was going to use it for my family, and how I was going to actually make time to get this all done." Andee M.
How Andee chose to use the tool is wonderful. "… basically I'm going to use it in the afternoon…We'll have already completed our 'normal' school stuff, and will use it during our afternoon 'Structured Learning Time.' It will help us change gears, be 100% present with each other, learn a little more about something that interests us, do a project we've been putting off, play a game together, or do whatever else we find in the magical Spark Station."
The Spark Staion is a tool for inspiration to help children LOVE learning. The Five Rules of Engagement are principles to help families be more successful. After an eight hour course Andee has focused in on what matters most to her in relationship to the Closet, as a tool. "I took an online class all about The Closet, which is a tool that everyone from a Grandma to a mom of small children can use to help create meaningful time with their family." Andee Martineau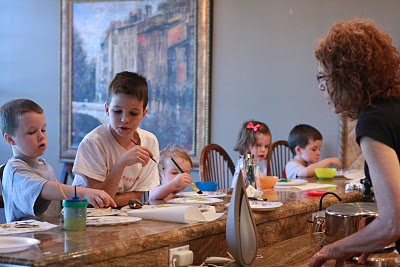 Because of her attention to thinking about what her families needs are and her understanding of the Five Rules of Engagement she has started out with a BANG! The maiden flight of their Spark Station was a stellar success and I will bet that it just keeps right on working.
Possibly Related Posts: