I have a sweet daughter who has 4 children ages 10-2. I am always amazed as I watch her parent them. She does a really good job and I know that she loves and nurtures them. All her children attend public school and so far they are doing well. However, I see the struggles that come with the territory. There is too much homework and they spend lots of time after school trying to get those worksheets filled out. This usually comes with some contention. It makes for a long day for them and for my daughter.
I have wanted to help my daughter and son in law inspire their children for quite a number of years. When the kids are here we take them places and do things. I read to them and hug them and kiss them and love them. Sometimes I take them individually on a little outing. But they are only here a couple times a year. I wanted to do this much more regularly as a supplement to the wonderful job of parenting that my daughter and son in law are doing.  Recently I discovered an answer that I think is truly inspired and that would really lend itself to any grandparent, friend or other relative who wants to enrich children's lives in a special way.
It was while working on a presentation about The Spark Station that the idea came to me. I had the thought to write to my grandchildren every month. WOW! That was a big self assignment.
After a couple of months of "Hi, how is school, we are fine, the weather is snowy", I was ready to quit. After all I could just make a phone call and be done in 5 minutes or less. Voila! Connection, right? Wrong and I knew it. So I really pondered the situation. These letters kept me in the front of their minds and them in the front of mine. It was bonding and it was nurturing and all kids like to get mail. But I wasn't accomplishing the goal of helping their parents inspire them.
Then it came to me. I could use The Spark Station idea in a letter. Each letter would be about something, a person, or event that I thought was interesting and that I could tie in some way to my life or theirs. Where to begin? Well, what I did the first time was to pull out the book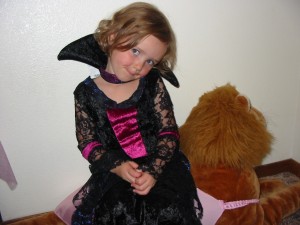 The New First Dictionary of Cultural Literacy by E.D. Hiersch. I flipped through it. Man, all the topics seemed to advanced and boring. It was history and grammar and dates and wars, math, science…. Hmmmm. Well, fortunately for me I happened onto the word onomatopoeia. My 20 year old had just introduced me to that word a few days before. I am sure I had learned about it somewhere in my school days but of course I didn't remember it. Anyway, she reintroduced me in a conversation in the kitchen and we tried to come up with some. It was fun. So when I saw the word in the book I said to myself, "Hey, I can talk about this." Well I was writing to Lizzy who is five years old and in kindergarten. I worried that the topic was above her. I should know better than that by now but the conveyor belt is tough to leave for good.
So I wrote to her about the word, my conversation with her Aunt Kate and what the word meant. I showed her the spelling and then how it was actually pronounced.  I gave some examples and then encouraged her to see if she could think of any others. I prompted her to share this information in her family's special family night and see if anyone could think of any others. That was my first grandparent's letter using The Spark Station idea. I hoped to inspire a conversation in their home. I hoped to help her love language as I do. I hoped to inspire her to want to spell like I can. But I didn't require her to do anything.
Well, I had written for a few months to all these grandchildren. I wrote about Christian and Jewish Easter time traditions as that season was approaching. I pointed out the differences and why we believed as we do. I wrote about slavery and Fredrick Douglas because my 20 year old and I were reading a book about slavery. I wrote about my favorite books to my 13 year old grandson who had just discovered that he likes to read.
I wrote a letter about the Cherokee Indians to my seven year old granddaughter because I was reminded of a legend in our family while doing some genealogy. Supposedly we have some Cherokee blood. I was able to tie that into some of our families religious beliefs and let her know what I thought was true.
I wrote to one about George Wythe and then Thomas Jefferson and I tied it into classes that I am teaching. I told him about commonplace books and what they were for and said that he might like to have one because he was reading so many good books.
I wrote to another child about Nelson Mandela and Africa because my husband and I had just seen the movie Invictus.
This is what I wrote to the 2 year old.
Dear Parker,
Happy Easter.  I miss you. I love you.
Love, Grandma and Grandpa
I included a coloring page.
The wonderful thing about this project is that I don't just type out the paragraph that I find in ED Hirsches book. No, I just look for an idea, think about how I can tie it into something that relates to me or them and then I research. I do a lot of Googling and reading. I limit the time to 15-30 minutes max.
When I wanted to know more about the Cherokee I had to do some work. I was able to send  a sample of their alphabet which is very different from ours. I sent  some pictures of their Indian chiefs which don't look anything like the movies. Who do you think learns the most? It is always the teacher. All real education is self education. That is a tenant of the Thomas Jefferson Leadership Education model. I benefit, they benefit and their families benefit.
I wondered how these informational letters were going over so I asked my daughter. She said that the kids really like them. She said that when she reads them they are all ears and really listen. They read them many times in the car while they are driving. She is saving them in a separate book for each child to be read over and over. She also said she is saving them  because  I frequently teach value lessons and tell how important those values are to me. I didn't even realize I was doing that.
Let me share what happened that let me know how the kids really  felt about the letters. My 20 year old went to see my daughter for Spring break. When she arrived Lizzy, the five year old said, "I know what onomatopoeia means". Then she gave a couple of examples. The seven year old proudly said "But I know how to spell it!" This conversation took place almost two months after I sent the original letter.
So these Spark Station letters can have a real impact on your grandchildren. You can pass on your beliefs and values. You can share your likes and concerns and inspire them to know about new things. You can serve your children and grandchildren.
I will post many of these letters on my blog so that you can get some ideas, or even copy mine. Just get started!
Possibly Related Posts: