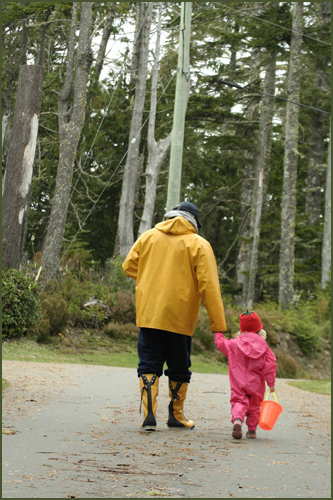 When I was out today I saw two grandpas's walking with their very small grandchildren. Both were so interested in what their grandchildren were showing them. Both were smiling broadly and obviously enjoying every minute. The small children were holding a much larger finger, tugging them along. It was as if they couldn't wait to get to the next interesting thing to show grandpa. There was obviously a great deal of trust and love on both parts.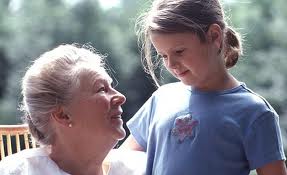 There is an amazing dynamic between grandparents and their grandchildren. I have often thought that this stage of life was God's payment for the first stage – raising our children!
It is an opportunity to be less preoccupied with the cares of life, to be freer to love unconditionally. It is a time to nurture more, criticize less, hug more, kiss more, and smile more. Possibly it feels this way because we have raised our children and have learned, finally, what really matters.
If we are still working, still stressed, still burdened with life it just seems that once these precious little souls make an appearance we feel drawn to them in a different way than we were to our children. We don't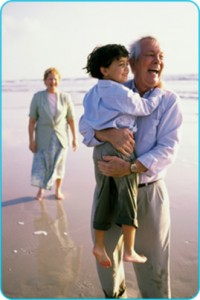 usually carry the load of feeding, clothing and disciplining them. We are freer to look at them, really see them; freer to listen and hear them. This is true whether they live down the street or in another country. It isn't about their actual presence with us but the feeling that comes with being a grandparent.
This is a time when we can have significant influence for good on a new generation. We are wiser, kinder, happier, and freer. Because of this we can help our children do better at what we have already done. We have the wonderful opportunity to help shape character, send messages about core values and inspire our grandchildren to love to learn.
I thought about these things for many years. I wondered how I could touch my grandchildren's lives and help their parents shoulder the burden of teaching them. At some point I realized that there were ways that I could do this even at a distance. It has been exciting.
In the next two blogs I will share the value of every adult having a Spark Station for children who live with them or visit them. I will share information about Spark Station letters, a fun way to inspire any child.
I have been writing these Spark Station letters to my grandchildren for some months now. However, April was a really tough and busy month. I just didn't get them done, not even one. I let myself get stuck in the thick of thin things and let those that matter fall by the wayside. I forgot to take my own advice!
My daughter called me a day or so ago. She mentioned that Aubrey, my soon to be eleven year old granddaughter had asked about the letters. She said that Aubrey seemed genuinely disappointed to not have received the April letter. I wrote Aubrey yesterday about the 2010 Census and its history. You might think that would be boring but these are the types of things I put in all my letters. What I have learned is that children are hungry for knowledge about everything. They love to learn. We can feed that love by inspiring them with The Spark Station and Spark Station letters. We can turn that love into a burning desire to self educate. We can assist parents in this most important part of their work. We can be mentors!
Possibly Related Posts: