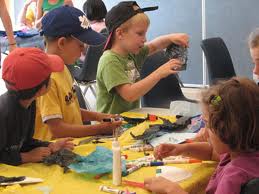 What has happened to the Home School Coach? Where has she been the last couple of months? Did she stop writing, having Grandma School? Where in the world has she been?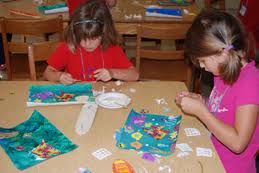 You may have been asking those questions. For over two years I have been really consistent in posting new information on this site and in having and reporting on my Traveling Closet, among other things. Well, the last two months I have been really busy putting the Love of Learning Center together for the Salt Lake City TJED Family Forum. It has been a labor of love for sure. And just like real labor their has been pain and joy in the process. I am more than excited about the results, my fabulous staff and the many children that are coming. We are going to have a truly memorable time this year!!!
I also have a booth at this years Forum because I have a fantastic NEW MP3 download that I want to give away FREE to anyone who stops in and chats for a minute. I also have two amazing specials that will be offered at the booth. SO……I want to make sure that anyone who stops by is taken really good care of.
My handsome and creative "other half" is going to be there to take care of this issue for me. However, our newest son in law is graduating the same weekend as the Forum. I, alas, will not be able to see him walk across the stage and get that coveted diploma but my husband Don will do the honors for both of us. That leaves me with my current problem. Who can I get to replace him for a few hours at my booth?
Of course I thought of all of you! I am looking for someone who would like to meet and greet the terrific people who come to the Forum to become better and more skilled parents, students and people. I need someone who is really familiar with the concepts of the Closet, has atteneded any of my classes, lectures, or workshops and who would like to mentor with me.
If you fit that description please email me and we will talk. [email protected]
What does the mentoring package look like you ask? Well, here you go.
We will talk about YOU and YOUR family: something I can't do on a CD, from stage, or in a workbook.
This coaching package is an $700 value!!
I will help you take a deeper look at:
Being Present
Structuring time
Hearing and responding to your children
How to enjoy being with your children more
Using the Family Chunk Clock to get a handle on your day
Overcoming the sensation of overwhelm!
How to stop yelling at your kids
How to re-script for more successful relationships with your children
The necessity of relationship before teaching
How to play at 100%
The difference between 1% improvement and the 100% devil that keeps tripping you up
And much more that relates to YOU and YOUR family
Stop feeling guilt. Stop being overwhelmed every day. Stop blaming your kids for your chaos, stop losing your cool. Love being with your children!
This coaching package is an $700 value!!
So if working with me one on one interests you come and "work" with me for a few hours at the forum. Email you desire to [email protected] I am looking forward to hearing from you.
Possibly Related Posts: