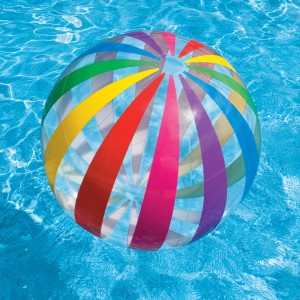 Family Matters: 4 Pool Games for Having Fun as a Family
If my two kids, my husband, and I could live in the swimming pool during the summer, I think we would. I've always been an avid swimmer and that's something I've definitely passed on to my kids. And while I definitely enjoy seeing my kids have a blast splashing around with their friends, my most cherished moments each summer are the times we spend playing in the pool as a family, just the four us.
We always try to carve out time each week for family bonding in the pool. Here are a few activities that my kids, my husband, and I love.
Underwater Telephone – In this game, stand in a circle. The starting person comes up with a word or phrase. They go underwater with the person next to them and tell that person the word/phrase. Then that person goes underwater and tells the person beside them the word/phrase and so on. It's a great way to teach the importance of clear communication. I also like to use it as an opportunity to reiterate pool safety rules. If you'd like to do the same, this comprehensive guide on swimming safety features many rules you can use during the game.
Piranha Ball – AquaMobileSwim.com offers this game using a beach ball. It's a great shallow end game to play if anyone in your family is still getting comfortable with being in the water or isn't a strong swimmer. Stand in a circle holding hands and put the beach ball in the center. The object is not to let the beach ball touch you. If it does, you're out.
Water Relays – Split the family into teams. Then, swim relay races using different strokes. These races provide wonderful opportunities for your kids to work on their swim strokes. They're also great lessons in teamwork and sportsmanship.
Marco Polo – I'm sure you're already familiar with this classic. If not Yucatan-Holidays.com explains how it works. The players spread out in the pool. One player closes their eyes. They say, "Marco" and the other players respond with "Polo." The "Marco" player, then, tries to tag the other players out by finding them through this call and response. If you're feeling really bold, turn it into a history lesson for your kids by teaching them about the real Marco Polo.
The summer is a great time for some fun in the sun. But don't let it pass you by without working in some family bonding.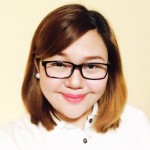 Patricia Sarmiento is a health and fitness blogger. A former high school and college athlete, she loves writing about how to live a happy, healthy lifestyle and other health-related topics. She makes fitness a focus in her everyday life. She lives with her family in Maryland.
You can read her other articles on the value of spending time at the pool as a family here and here.
Possibly Related Posts: