I visited my sister yesterday.  I was taken aback though at her first statement to me. "What has happened? What has changed? You look different. I noticed the other day. You look brighter."
I thought for a minute and then said that I had been doing a number of things that might account for it.
I read a lot of good books and then implement what I read, that is true.
I do an amazing forgiveness exercise religiously
I had been doing a lot of praying about some issues I needed to resolve and had gotten answers that made a difference.
I had been getting more sleep and eating better.
And, I had gotten some really terrific mentoring.
In fact, the praying lead me to the mentoring. I told my sister that it cost me $125 per hour and was some of the best money that I had spent all year. Of course she gasped at the cost because, lets face it, $125 is a nice bit of money.
I think that finding people who have been where you are and have gotten where you want to go, whether through friendly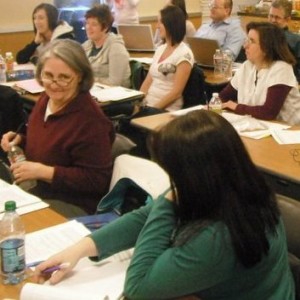 relationships, good books, workshops or personal mentoring is really helpful in moving forward in your life. In my classes I have shared that after I came to a realization that I was raging and that it wasn't a behavior I wanted to keep doing, it took me another 15+ years to stop. I am convinced that that was because I didn't have many tools. I was, through prayer, led to some other mothers who had stopped and that was helpful. Over time I found a good book or two. But for me, back then it was hit and miss. No longer.
Now when I realize a weakness that I want to make a strength I actively seek out help. It tells us in the scriptures that God has given men weaknesses so that they will be humble and then he will help make them strengths. So I believe that my weaknesses are my strengths in embryo. I don't fall apart when I realize I have yet another weakness, I celebrate and then I actively seek the resources that will lead me to strength in that place.
Do the tools for change have to cost $125 an hours. Goodness no! Prayer is completely free. Many books are in the library and are free. Many more can be purchased used on line at very low cost. (This is, in fact, how I buy the majority of my books). There are more teleseminars, workshops, and events of all kind that are free or a minimal fee than you can possibly attend.  Now and again, you will be led to a $125 an hour tool and if it is right, seize it because, if it is right, it will make a difference.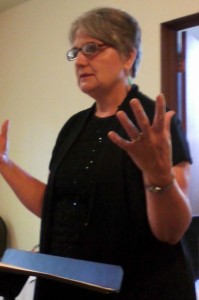 Right now I have a tool to offer all of you. I am doing a 5 hour workshop on July 11th in Grand Junction, Colorado. It is a free event put together by my daughter, Marie Henry and some of her hungry to learn co-mothers. They want some new techniques for connecting with their children and having more fun and joy. I am delighted to oblige them and share some of what I know.  So if you live anywhere close and you want to connect and enjoy your children more, then come and join us.
I will be helping you organize  the beginnings of your own Spark Station. (This is for all parents, not just those who homeschool.) We will spend some time talking about Sparks, what they look like and how they can help you interact more positively with your children and inspire them to learn. We will also cover the idea of Presence, what it is and how this one idea, practiced, can change your family in some really amazing ways. Come and get some practical mentoring!
There is no registration needed. Just be be at the address below at 10am on July 11th with a sack lunch in hand, a pencil and paper to take notes, and a heart for learning. We would love to have you join us. Here's to moving forward!!!
Event Specifics:
July 11
10am – 3pm
Bring a sack lunch
LDS Church on 3076 E 1/2 Rd
Possibly Related Posts: