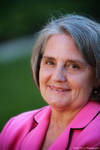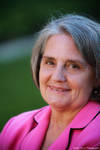 Who knew? It was a big surprise for the whole Salt Lake Forum Board!
One of the delights of hosting the Salt Lake Thomas Jefferson Education Forum is the discovery of new GEMS!
First time Forum speaker, Mary Ann Johnson (now christened "The Spark Station Coach") has wow'ed us all by becoming one of the TOP FIVE most attended classes at the 2010 Forum, with standing room only, and rave reviews afterwards.
Mary Ann, mother of seven and grandmother of ten has taken the concept of the Spark Station and turned it into a little super charger of inspiration for children ages 0 through 12-13.
I recommend Mary Ann's workshops and coaching to anyone who is looking for a playful and innovative way to inspire children to fall head over heels in love with learning and leave them begging for more!
Diann Jeppson, founder and chairman of the Family Forum
Possibly Related Posts: