Let me tell you how I found a mentor for my grandchildren and how you can easily find one too.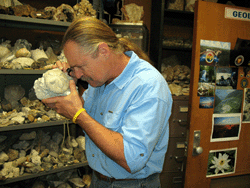 I found a geologist!! Do you remember the story about my granddaughters and their interest in crystals? When they asked where crystals come from I didn't know anything about crystals or what makes them grow. But with a little computer time, which we spent together, and a trip to the library we found out all their little eight and six year old brains could absorb.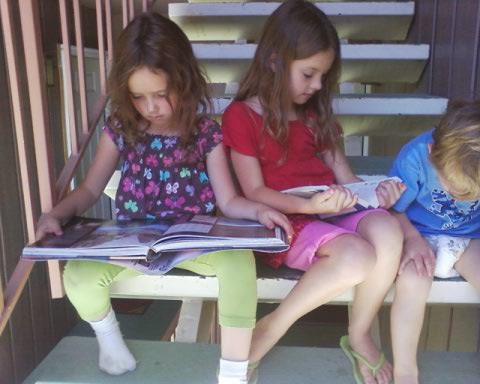 I detailed that wonderful adventure with Ashley and her sister Elizabeth in a number of blogs. In those blogs on how we had a study on crystals and rocks, I said that one of the ways I could extend their learning was to find a geology mentor who would share information with them, possibly their own rock collection or going with our family on a field trip.
That is what I want to talk about today, finding mentors and others to help us, to help our children walk through open doors to greater learning.
I have said that you can find just about anyone you need if you just ask around. I want to let you know that despite what you may think it is really true!
Two nights ago we had some friends over for homemade ice cream. We had a varied conversation about spiders, snakes and other creepy animals. Don't ask me how we got that conversation started! That led to talking about rocks and my learning adventure with Lizzy and Ashley. Amazingly their 15 year old son said, "My best friend's dad is a geologist." Voila, I had found my geologist. It was about a month after the original adventure.
Recently, a mom in one of my classes realized that her son was in LOVE with rocks, minerals and crystals. By asking around she discovered that they had a geologist right in their own neighborhood and he was willing and even excited to share his own collection and knowledge with her son.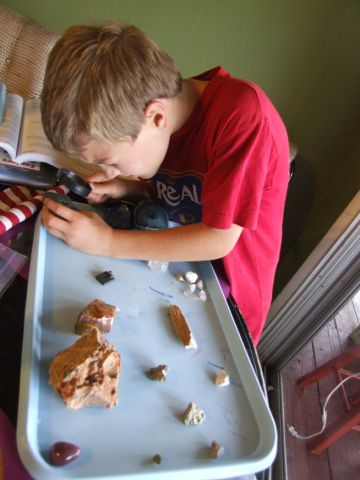 This mom had really responded to this "spark" that her son was showing. They had visited the planetarium to view moon rocks. They sat up one night and watched a meteor shower. They had had many rock related activities and learning moments; out of all that the thing that excited her son the most was his new mentor.
At dinner each night they go around the table and each member tells one thing that they are grateful for. This is what Miles was most grateful for – "…Miles said he was grateful to have a neighbor who is a geologist who he can learn from!"
A few days ago I wrote an article about always wanting to know how gyroscopes worked. When I was researching for the blog about gyroscopes I found a lot of information that I could share with my grandchildren. I must admit, however, that there was plenty that I just couldn't understand. I need someone who understands how they work and can explain it in terms I can understand. Guess what? If I ask around long enough I know I will find a gyroscope mentor.
Mentors can be wonderful, valuable and important assets to you and your children. A good mentor is one of the seven keys of great teaching. Leadership Education: The Phases by Oliver and Rachel DeMille)
Don't be afraid to talk about what your family is learning. Mention the doors that you are trying to open for your children. You will find the help you need, to help them go through those doors, to develop a true LOVE of learning.
Possibly Related Posts: