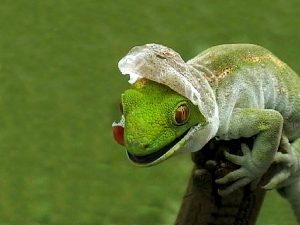 What do you do when your skin doesn't fit anymore?
That's a question I have been asking myself for four years.
How in the world does one get to the place where their skin ceases to fit?
When I moved from Montana to Utah it was simple to join the homeschool community. I had homeschooled a couple of my children. One of my daughters wanted to homeschool her kids and we shared some friends who homeschooled their kids.
Then, I discovered that I had a tool that I had been using with my children for over thirty years that was a great fit for mom's and dad's who homeschooled, who wanted to help their children love to learn. I called it The Closet, and that name worked for a few years. Eventually, I changed the name to The Spark Station.
Shortly after I began sharing the Spark Station with families I was asked to speak at the FORUM, a large and well know gathering of homeschool parents. The room was packed and the presentation was a roaring success. But now I had a new problem. I needed a website and I needed to call it something. Driving down the freeway one day with my daughter she said, "Well, why not call it the Home School Coach." And so I became The Home School Coach.

I loved sharing the Spark Station but over time it morphed from a learning tool to a family connection tool. I didn't plan it that way, it just happened because what I am really good at is family connections. I'll never forget the day that a dad came up to me after a training and with tears in his eyes said, "I  always wanted to connect with my kids but I was so busy I just didn't know how. Thank you for showing me." That's when I first noticed my skin was getting tight.

A home school coach knows about curriculum and how to transition to high school and how to set up the school day and how to……right? Wrong. Here is what I knew about. I knew how to help busy moms' and dads' connect with their kids. I knew how to help mom's find space for themselves in a busy day. I knew how to help parents like being with their kids. I knew about the difference between adults and children, and how those differences could make or break a relationship. And because I had seven grown children I knew the importance of this information before kids were grown and gone from home. I knew that this insight could help families be happier.
When I understood that parent-child relationships and helping moms' and dads' take responsibility for those relationships was my gift, well,  that's when my skin got tighter!
After so many years I was The Home School Coach. I felt limited to talking about homeschool and inspiring kids to learn and answering those pesky curriculum and high school questions, but I had much more to offer.
My skin began to fit less and less. Life felt itchy and uncomfortable. That's when the big question surfaced –
What do you do when your skin doesn't fit anymore?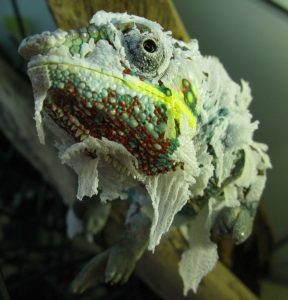 As a lizard ages they have to periodically shed their skin. This allows for proper growth. The time comes when it is just too uncomfortable to continue to wear the old skin. Shedding your skin isn't an easy or an attractive process. In fact, it can be downright uncomfortable and it's not pleasant to watch. The skin begins to split and then the animal rubs itself on rocks and branches to get the old skin off. It's a patchy process! It can be a downright grouchy business. The new skin is tender and it takes time for it to toughen up and for the animal to feel its old self again.
That is the messy, uncomfortable and sometimes painful process that I have been going through. I began by changing the topic of my message from inspiring kids to learn, to helping families connect. It took a few years to make the change and fully develop my message.
Then I began serious work on a book that had been shaping itself in my mind for years. I knew it would be life-changing for parents and their families. It took almost two years from start to finish. But, halleluiah, it is now available for pre-sale and launches on May 9, 2017. In fact, you can get a FREE chapter of the book.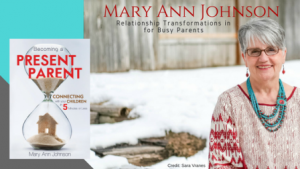 Now I'm ready for the next step. I am changing where and how you will be seeing me in the future. I have a fully revamped website. I will look a bit different on Facebook, Twitter and Pinterest, even Linked In.
I know, I know, it will take some adjustment for me and for you. But, sometimes we have to shed our skin for our own proper growth. I hope you will stick around as I shed this old skin and expose the new.
There will be a place on the website for mom's and dad's who homeschool. There will be a place for those that don't. There will be tons of ideas, thoughts, and articles for parents who want more connected and happier families. There will be a bunch of great books over the next few years, beginning with the newest one, Becoming a Present Parent, How to connect with Your Kids in Five Minutes or Less,  which you can pre-order HERE.
I'd like to invite you to take a look at some of the changes. Visit the website. Join me on Twitter. See the changes on my Facebook Fan page, with a few more to come.
I think you will like this new skin. I know I'm going to. But as I said, shedding your skin is a messy and uncomfortable business. I'd sure like to hear from you. What do you think of the new skin? How does the website look, the book, me? Leave a comment below and let me know. I'll thank you for it.
Possibly Related Posts:
{ 0 comments }