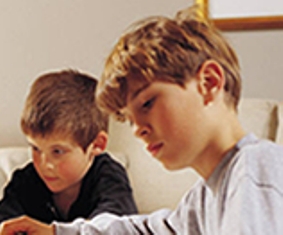 I had the privilege of working with a great family. They had an 11 year old boy I want to talk about.
His mom felt uncomfortable in her role as the leader in her children's education. Her husband was supportive of home school but she was in charge. She didn't feel well educated herself and really wanted that for her children. So she pushed them and worried a lot about how they were doing curriculum-wise. She used a lot of curriculum with all her children. They had so many pages of math etc. that they had to do daily.
Her son was getting a bit oppositional to the program. When she came to me she was on the verge of sending them all back to public school. Learning about The Spark Station and the Five Rules of Engagement has helped them a lot. However, she felt that her son didn't like their family learning time and didn't like school. Towards the end of our coaching time I was able to have an interview with her oldest son.
I asked him how he was feeling about school. He said that he liked it. He liked doing things as a family. He liked reading together and alone. That surprised his mom.
I asked him how he felt about math. He said he loved it. It was one of his favorite things. So I wanted to know why he fussed about doing it sometimes. He said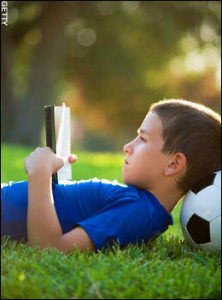 that sometimes he just wanted to read instead.
We talked about math and why he loved it. He said that he liked working things out, solving problems. I said, "Then you would probably like architecture. It uses math to solve problems and work stuff out." He replied that he loved architecture. That surprised his mom too. She had never talked with him about his math except to ask if his assignment was done. That week she got some great books on architecture which she put into their Spark Station. They spent one whole school day looking at pictures and talking about them.
There is something I want to share with you to explain the next question I asked him. His dad and mom were at a seminar I spoke at. I had the chance to talk with them that night. I had been working with the family for a few weeks but had not yet met the father. Of course the conversation shifted to Math, a subject that causes the mother a lot of anxiety. She mentioned that although her son would on occasion not do his math he had gotten mad at her that day in school. He didn't want to have devotional or family reading. He accused her of getting him behind in his math.
I let her and her husband talk about that for a bit and then I asked why she was taking responsibility for her son's math. Wasn't he free to do it after devotional or at any time during the day? Didn't she provide a large block of free study time during their structured family learning time? Wasn't he in charge of learning and educating himself? I also asked her how could he get behind, behind whom or what? Because his mom was so worried that he wasn't keeping up with other kids in the neighborhood he was worried also and yet didn't like being given assignments.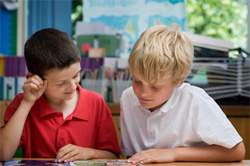 I asked the boy how he felt about being in charge of his education, about being responsible for whether or not he learned math. He said that he liked being able to chose what to study every day but that he worried about being in charge. He said, "Sometimes I wish I had a teacher to tell me what to do. It's scary to be in charge."
Let me share a powerful quote from Thomas Jefferson Education: The Phases of Learning. "Freedom is the powerful, essential ingredient required for the development of courage. Students may become comfortable with being told what to learn and when to learn it. They may feel some fear or insecurity when offered the opportunity to choose. They may require time to engage in study of their own choosing. There is nothing more powerful for a child in this stage than a loving and concerned mentor who frequently displays the courage to try, the courage to learn new things, the courage to endure as they struggle to acquire new skills and to flex mental muscles they didn't know they had. Gentle invitations can be made for children to come along in the great adventure of education."
Think of my last two blogs. One dealt with the need for parents to pursue their own education (this can be in community classes, higher education or just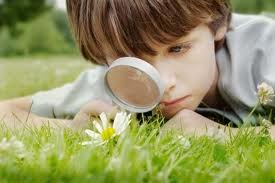 good old fashioned reading) because it creates confidence (Your Own World Class Education); confidence that the parent can learn, can educationally lead their family and that the child can do the same. It builds confidence in the child that they can learn and that they can follow the example that is being set for them. That is why it is so important for parents to model the behavior that they want to see in their children educationally.
The other blog post dealt with sparks (Sparks – Ignite a Love of Learning). It is hard to catch all the sparks if we aren't talking with and listening to our children. This young boy loved math but the only conversation that he had with his parents about it was whether he had done the work sheets. Think of all the wonderful ways this spark that I heard from him could be used to spur his desire to learn math on his own, to take responsibility for his own education. Of course his mom followed up on the architecture by getting some books. They could make arrangements to visit an architect's office and see what they
do. They could have taken a family drive to look at special buildings in the city.
Sparks and example are two things that can really make a difference in your child's personal education. You are the mentor for your children. You will find it difficult to do if you are not engaged in your own leadership education. It will be easier to show confidence in your child's ability to self-educate if you are engaged in the same process. It will be easier to trust the process if you see it working in your own life. We can only invite our child to join us in the great adventure of education if we are taking that adventure ourselves.
"There is nothing more powerful for a child in this stage (Love of Learning) than a loving and concerned mentor who frequently displays the courage to try, the courage to learn new things, the courage to endure as they struggle to acquire new skills and to flex mental muscles they didn't know they had. Gentle invitations can be made for children to come along in the great adventure of education."
Possibly Related Posts: