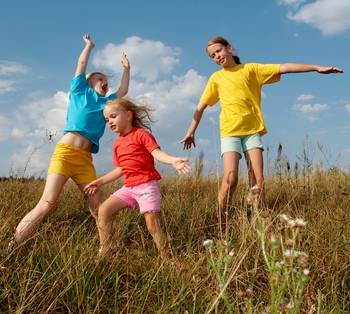 I have noticed that with all the advances in technology kids don't play like they used to. In today's world I wonder if we haven't lost many opportunities for children to exercise their thinking, problem solving and creative skills. There is also tremendous pressure to cut children's play hours short to make room for more clubs, classes and school time, all in the effort to help them get into the best schools and get the best jobs. This pressure has even reached into our preschool population.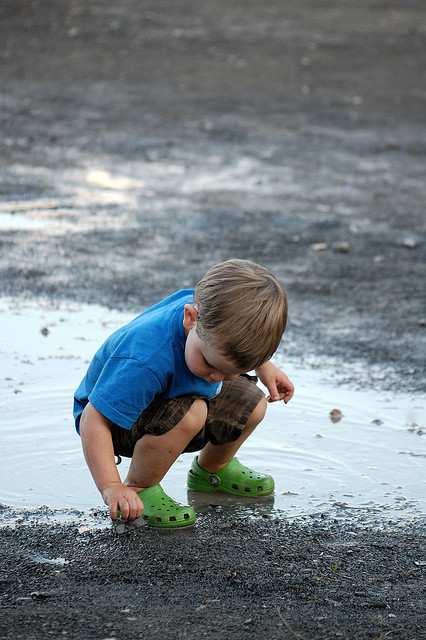 One of the purposes of the Thomas Jefferson education model is allowing, in fact encouraging, children to take responsibility for their own education, to be their own teachers. We start that process when they are small by giving them plenty of time to play, create, and observe. Parents are encouraged to consider play as the child's work and not as wasted time. Arthur Koestler said, "Creativity is a type of learning process where the teacher and pupil are located in the same individual".
What I have been doing to help my grandchildren play without using the computer, TV, or electronic games, etc. is to introduce them to what I liked to do as a child. These more antiquated types of play are engaging because they encourage thought, imagination and observation.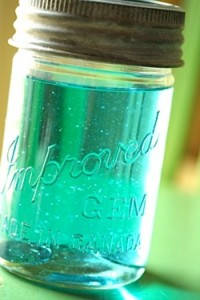 My mother lived on a farm and she had a favorite past time. She would collect empty bottles that had pretty shapes; empty perfume bottles or small jars that pickles, olives and the like come in. Then she would head down to the creek with a box full of crepe paper scraps and make colored water. She kept her jars down there as a hidden treasure. When mom told my sisters and I about doing that we tried it. It was fun watching the small bits of paper color the water. Then we lined our jars up on a sunny window sill. They were beautiful in the sun.
My favorite pastime when I was between eight and ten was making mud cakes. My sisters and I would
find very large stones, about 5×8 or so. (I found one recently on the side of the road by an underpass) Then we made a big pan of mud which we frosted the stones with. As soon as our "cakes" were frosted we decorated them with bits of leaves, grass, twigs and flowers. Then we set them in the sun to dry. We got pretty creative. We played that game over and over all summer long.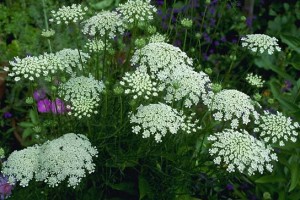 At my grandma's house, in back, was an old set of shelves. We played store out there every time we visited in the summer. We would name the store and make a sign. We made play money and took turns being the shopkeeper. We picked weeds and flowers, priced them and then went shopping.  Queen Ann's lace was cauliflower, yellow flowers were butter and we collected seeds and berries from plants, like her honeysuckle bush. We just picked whatever was available. It was really fun.
In school during 4th through 7th grade there were many tall trees in the school yard. That translated into tons of leaves in the fall.  During lunch hour we would use the leaves to design floor plans for a house. We would shape the leaves into rows along the ground to designate the living room, kitchen, bedroom etc. By the time school was over the "house plans" would be blown away but we didn't care because we knew we would just create them again the next day.
I had a friend who had small children. Her eight year old son loved to dig in our large sand box. So one day I took some broken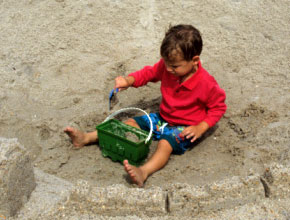 jewelry and assorted beads and buried them in the sand. You should have seen the delight as they unearthed the treasure.  Most of the children only dug for treasure occasionally after that first time but the eight year old dug every time he came until he was well over ten. Even after all that time he would occasionally find a bead or two.
The Spark Station can really facilitate some of these activities. Find a small shoe box and put some pictures of the child who played the games in it. Maybe it's you or a grandparent or even a great grandparent. In my case I would add some crepe paper and small jars. When my children asked about the box I would tell them the story. That is all. If there was interest they would take care of the rest.
I could find a few good "cake rocks" to put with the pictures. I could  have pictures of myself and when asked, tell the story of shopping in the garden and making cakes. Then I could make a statement, "You know I have always wanted to make a picture book of that activity". It wouldn't surprise me if one or two children wanted to do just that. They could draw the pictures and write the story. You could put it into a folder or take it to a print shop and have it bound. What a treasure and a keepsake.
Put on your thinking cap and remember what you and your friends did when you were five, seven, eight, and ten. Ask your parents and grandparents what they liked to do. What was it you or they liked about that activity? What materials were needed and did you put those materials together your self or did you need adult help. Then help your children recreate the experience. Don't do for them what they can do for themselves. Tell them your stories and how much fun you had and get them excited about having the same type of experience. Then stay present and play with them and feel again the joy of pure fun. You'll all have a great time.
Possibly Related Posts: