Another winner!!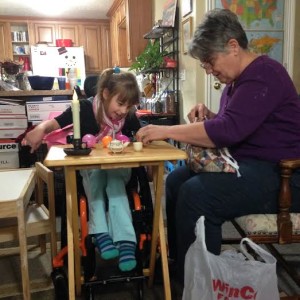 Well the house did not burn down!!! But the grandkids did visit and the dishes were piled up. So I am posting  Friday morning, not Thursday. Remember, I warned you in advance. : )
I also decided to draw for this weeks winner today because I am going to be spending the weekend with more grandkids and I want to PLAY!
The winner of this weeks book give away is Carolyn! Congratulations! Your autographed copy will be in the mail next week. Enjoy!
Today we begin the last book give away and you can be part of it.
Just leave a comment below about who in your life has inspired you to hold fast to a dream and then share on Twitter or Facebook.
 How to be true to your season and still fulfill your dream?
As I mentor parents one theme seems to run through for everyone. How can I raise my family and still fill my mission or get my own education or fulfill my dream? I asked the same question when I was raising my family. Sometimes it seemed that I couldn't take care of one season of my life without giving up something precious to me – my dream. In my case it was to be a speaker and teacher. For Norma Jean it was writing.
It is interesting that many of the most celebrated people have come face to face with the same questions. And the answer is always the same. If we are true to our season in life and hold on to our dreams then we can do all that we need to and ought to do in this life. Norma Jean raised a family and is now a writer. I raised my family and now I am a speaker/teacher. Today's post is about another parent, one you will instantly recognize, who raised a family and still fulfilled his dream. If Nathaniel Hawthorne could do it, if Norma Jean could do it, if I did it, then so can you!
Here is part III of the posts by Norma Jean Lutz and the first day of our third book give away.
My Fiction Quill Lay Unused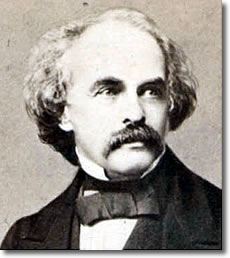 At one time in my career, I was commissioned by Chelsea House Publishing to write a series of what they referred to as bio-critiques. I wrote the bio for a number of noted novelists, and someone else wrote the critique section of the book.
One of the authors I was privileged to write about was Nathaniel Hawthorne. Studying and researching about his life brought me to a deep appreciation of this man.
He was addicted to writing novels in a day and age when novels weren't that acceptable nor popular. All he ever wanted to do was spend time writing his novels.
I so related to his heart's cry.
However, just like for all of us, life interrupted. Hawthorne had to make a living for his family. He worked at the Salem Custom-House – a job he despised. During this time, he wrote in a letter to a friend,
"My fiction quill lay unused."
Those words were so poignant and heart-wrenching to me, I scribbled them on a little post-it note and stuck it on my computer monitor. Later, the sticky wore off so I taped it. There it remained for many years. Because, like Hawthorne, my fiction quill lay unused. And it broke my heart.
Through the years, (as a single, self-supporting female) I tried a number of ways to earn a living without having to give up my entire being – so I could continue to write.
One such instance was selling insurance. I thought perhaps I could earn a living and still have time and energy to write. (Not.)  I studied all the material, took the test, passed the test, joined a small agency near where I lived and embarked on a rather lucrative adventure.
This particular type of sales involved travel. We came to the office on Friday for a sales meeting and to receive our "leads" and to learn our "sales area" for the following week. I left town early Tuesday morning. I followed up on appointments Tuesday, Wednesday, and Thursday, returning home on Thursday night.
Ironically, I was good at selling insurance; I was earning a good income; yet I was miserable. I quickly learned that this lifestyle left me totally void of time or energy to create fiction.
Like Hawthorne, My fiction quill lay unused.
So I began saving my money. I had an amount in my mind that I would need to carry me over to complete a certain novel. When that amount was in my savings, I quit and picked up my fiction quill and finished my novel. Oh the joy…!
As for Hawthorne, he was laid off. That's right, he lost his job. What did he do? Finished his novel! Just like any dedicated novelist would do.
Nathaniel Hawthorne and I are many hundreds of years apart, cultures apart, and circumstances as different as night and day – and yet our hearts are so similar.
So where is your fiction quill? Are you miserable because it's been abandoned? What can you do to allow you to pick it up again and put an end to your misery?
If Hawthorne did it; if I did it – so can you!
 Follow Norma Jean's blog for many more tips and techniques about the writing life.
In case you missed Part I or Part II. : )
Oklahoma author, Norma Jean Lutz, is author of over 50 published books, plus hundreds of articles and short stories. As a popular workshop speaker and writing instructor, her expertise in novel writing is stellar. Not only does she enjoy writing, she also enjoys extending a helping hand to up-and-coming novelists.
First Title in the Norma Jean Lutz Classic Collection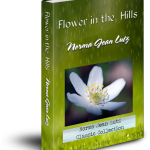 Flower in the Hills    Available on Amazon Kindle or Paperback Edition
 Second Title in the Norma Jean Lutz Classic Collection
Tiger Beetle at Kendallwood   Available on Amazon Kindle or Paperback Edition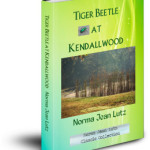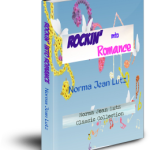 Third Title in the Norma Jean Lutz Classic Collection
Rockin' into Romance   Available on Amazon Kindle or Paperback Edition
If you like this post, please share it with your community by using one of the social share buttons.
Possibly Related Posts: