AND THE WINNER IS……drum roll please!!
The winner of last weeks contest, a book by Norma Jean Lutz, is MELISSA DRAPER!!!
Congratulations Melissa. We will be looking for a short book review. : )
We have two more books to give away in Norma Jean Lutz's CLASSIC COLLECTION for youth. Today begins a new contest. Enter by making a comment below and letting us know what you do to find moments to read. Then share using the social media buttons. That's all there is to it and you could win a signed copy of one of Norma Jean's books.
If you missed PART ONE of this three part series on fulfilling your mission, doing things in the correct season and never giving up a dream, you can read it here.
One Writer's Journey
Now the years became a blur as all hope of ever writing moved to the back burner. Married and a mother of two, I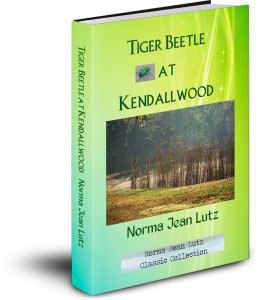 found myself living on an acreage in a rural area of Oklahoma doing everything but writing.
Not wanting my children to suffer my childhood fate, I introduced them to books before they could talk. I read aloud to them incessantly and as a result I had two avid readers on my hands. Trips to the library meant we arrived home with armloads of books. As I shared in reading their books with them, the old desire-to-write flame began to rekindle.
At last, I took a plunge and enrolled in a correspondence writing course. The course taught me something I'd never known – how to sell my work. I was published before I ever finished the course. (A copy of my very first check is framed and hangs on my office wall. The fact that the check was dated on my birthday made it even more special! In my mind it was God's birthday gift to me – and a confirmation.) At last I was functioning in my calling. Soon I was selling dozens of articles and short stories.
As I moved into writing and publishing, I simultaneously moved into teaching. I discovered I loved to teach writing almost as much as I loved to write. Through the years I developed a novel-writing critique service, and also taught at writer's workshops and writer's conferences. Through the years I presented at more than twenty conferences all across the country.
Through the cooperation of the Continuing Education Dept. of Oral Roberts University, I was able to launch a writer's conference which we called the Professionalism in Writing School. I served as coordinator for the annual conference for fourteen years. Many writers – some now nationally known – got their start at our school.
Midway into my career I graduated from short pieces to published novels – and not without many many disappointments and discouragements along the way. But I had a saying: I didn't get in to get out; I got in to stay! To quit, to give up, was never an option for me. Not even when a devastating divorce set me on the road to becoming self supporting. It may have slowed me down for a few years, but it never deterred me from the path I was determined to travel. Eventually my published works would number more than fifty titles – the larger percentage of which are for teen and pre-teen readers.
At the present time in my career, due to the incredible opportunities offered by the Internet and digital books, I am re-releasing many of my past teen novels. (Now available for e-readers and in paperback.)
As I look back over the years, I see God's fingerprints throughout each and every mile of the way. I'm so grateful for all the blessings that He has lavished on me.
My journey as an author is nowhere near over. At times, I feel I've only just begun. My heart is still filled to overflowing with stories that are yet to be written. These are the stories that have been entrusted to me; if I don't write them, who will?
Stay tuned for Part III, the story of an author that really changed my life.
Oklahoma author, Norma Jean Lutz, is author of over 50 published books, plus hundreds of articles and short stories. As a popular workshop speaker and writing instructor, her expertise in novel writing is stellar. Not only does she enjoy writing, she also enjoys extending a helping hand to up-and-coming novelists. Learn more at her sites:www.NormaJeanLutz.com and www.BeANovelist.com andhttps://www.facebook.com/BeANovelist
First Title in the Norma Jean Lutz Classic Collection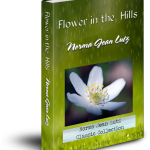 Flower in the Hills    Available on Amazon Kindle or Paperback Edition
 Second Title in the Norma Jean Lutz Classic Collection
Tiger Beetle at Kendallwood   Available on Amazon Kindle or Paperback Edition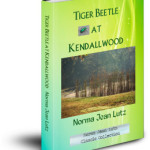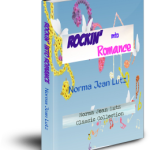 Third Title in the Norma Jean Lutz Classic Collection
Rockin' into Romance   Available on Amazon Kindle or Paperback Edition
Part III posts this Thursday (unless the grandkids visit, the dishes are piled up or the house burns down). Come back and enter again!
Possibly Related Posts: