Real Life Planning Part II – Finding Inspirational Ideas (Part I can be found here)
"I can't be on the computer all day looking up all this stuff!" "I can't see myself running to the library every other day!" "When do I find time to get all this stuff together?"
These are questions that were asked last week in a class I was teaching. I bet some of you ask the same questions. What I really hear parents asking is "how can I make this work for me with my real life?"
Remember that when I talked about "real life planning" it is merely thinking about what you want to have happen-inspiring your kids. The more you think about it the more ideas will come to you. What you focus on you get more of, including inspiring ideas. You then need a clear vision of how to use those ideas and how to  stretch those ideas into related topics, so that it really only takes one good thought a week to keep your kids inspired and loving to learn; to keep your Spark Station exciting.
Let's start with "I can't be on the computer all day looking up all this stuff!"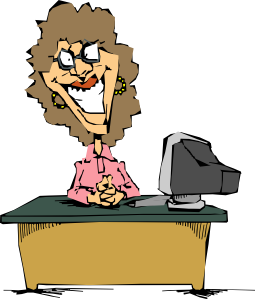 I wanted to choose a topic I have not researched or talked about before. I decided to pick a more difficult subject than science and settled on history. I used the book The New First Dictionary of Cultural Literacy by E.D. Hirsch for inspiration. I flipped through the history section quickly and decided on the topic The Lewis and Clark Expedition.
I gave myself 30 minutes to gather information on line. I typed in the major topic "Lewis and Clark Expedition". I had opened a word document so that as I found ideas, key words or websites I could cut and paste them. You can also write what you find in a notebook but that does take more time.
Here is what I found in my 30 minutes.
1. Below is the first link that came up when I googled Lewis and Clark Expedition. http://www.lewisandclark.com/facts/faqs.html#guide I scanned this site quickly for ideas of topics related to the expedition. Here is the list. (Pacific Ocean, Sacagawea, Charbonneau who was a French trapper, Shoshone
Indians, Hidatsa language, Louisiana Purchase, grizzly bears, bison, prairie dogs, bighorn sheep, pronghorn antelope, magpies, bitterroot, camas, Wapato (a root vegetable eaten like potato), Blackfeet, Teton Sioux, Teton Mountains, Missouri River, the Rocky Mountains, modern dams, Columbia River System, Snake River, Columbia River, Illinois, Missouri, Kansas, Nebraska, Iowa, South Dakota, North Dakota, Montana, Idaho, Washington, Oregon, cartographer, President Thomas Jefferson, and keelboat, to name a few.
2. I then googled "kids make keelboats" and found directions to make one from Popsicle sticks.
http://www.ehow.com/how_6835707_build-keelboat-out-popsicle-sticks.html
Next I googled Indian crafts for Kids
Indian canoe  http://familyfun.go.com/crafts/toy-canoe-665368/
http://www.enchantedlearning.com/crafts/na/canoe/
teepee  http://www.enchantedlearning.com/crafts/na/teepee/
totem pole http://www.enchantedlearning.com/crafts/na/totempole/
Native American rattle  http://www.enchantedlearning.com/crafts/na/rattle/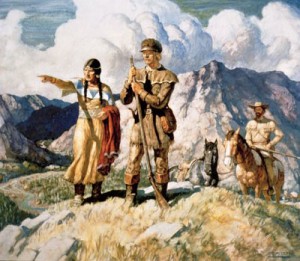 Then I googled Shoshone and saw that Sacajawea spoke Hidatsa.  I googled that word. I found a site for kids giving brief facts about the language and the tribe. I saved a picture of their earthen lodges. http://www.bigorrin.org/hidatsa_kids.htm
At the above site I  also found a link showing many different Native American homes. http://www.native-languages.org/houses.htm
Then I googled Native American Recipes.
Blueberry Wojapi http://www.nativetech.org/recipes/recipe.php?recipeid=31
Bannock  http://www.nativetech.org/recipes/recipe.php?recipeid=84
On google I clicked "images".  I saw a free downloadable coloring picture of Lewis and Clark at Clark Lake.
http://www.freekidscoloring.com/images/lewis_clark_lake.pdf?x=124&y=17
I  saved  a picture of a printable map showing the route. I saved pictures of the expedition, Sacajawea, teepee, an earthen lodge and a keel boat.
In scanning these sites swiftly I learned that this was a US Army expedition, was paid for by taxes, was called for by President Thomas Jefferson, was in part to see all the lands included in the Louisiana Purchase, a baby was born called Jean-Baptise, Sacajawea was an interpreter not a guide, she came from the Montana area, her name means Bird Woman, only one person died on the trek, the French sold us the land in the Louisiana Purchase and William Clark was a cartographer.
This was all a jumble of cut and paste. I didn't try to make a neat document. My purpose was to glean as much information in as little time as possible.
The next step would be to turn this into a plan that would provide Spark Station content and activities for from one to six weeks. I would take a full week or more to gather my thoughts (remember thinking about it is the key) and to gather materials.
The next post, How to use library effectively, will look at how to start creating this plan using the library. It will also address " I can't see myself running to the library every other day!". Also,the post Creative lesson plan, tells how to transform this plan into an inspiration for your children.
Possibly Related Posts: