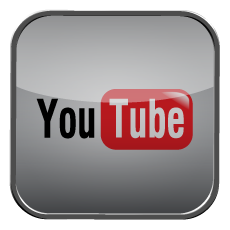 Guess what? I now have my very own YouTube channel. Yes, The HomeSchoolCoach's YouTube Channel. I know, I know. It seems incredible to me too, as using a cell phone can occasionally be daunting to me. But there it is, I have a YouTube channel.
There is even a video on the new channel. It is an exciting look at the upcoming Salt Lake City, Thomas Jefferson Education Forum's, Love of Learning Center. I am very excited about the opportunity to make a Closet, of sorts, available to over 100 children for two days. We are going to have a dynamite time!
My goal is to bring you some wonderful tidbits of information via this "new to me" technology. I want to share some of the wonderful opportunities that I have to work with children. Watching me may ease your mind about making the Closet work for you and your family.
So what will you find on the YouTube channel in the future?
1. The goal is to have a new video of me working with children at least twice a month. Maybe more if I really get on the stick!.
2. There will be some great tutorials of how to do projects that would be fabulous in your Closet, things that you might not know how to do, that your children would love. What about making a sedimentary rock or what about a conglomerate rock. Maybe you would like some very special holiday projects like Panorama Sugar Eggs or Gingerbread Houses. Maybe you want some ideas on how to make a gyroscope or crystals or a barometer. You never know what might show up there. : )
3. One thing that you will see here for sure, are answers to common questions that I receive from parents who are working on creating a magical learning space and environment so their children love to learn.
So visit my new YouTube site and watch for upcoming videos. I know you are going to love them.
Possibly Related Posts: