On June 18 my youngest child, and last child to leave home, is getting married. While we have been in the process of planning and preparing for her wedding I have been getting this blog up, doing webinars and workshops. It has been a VERY busy time. So, for the next 10 days I will be blogging very sporadically. However, I have a real treat for all of you.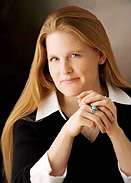 I have invited Jodie Palmer to be a guest blogger for me. She will be talking about Family Mission Statements. This is a topic that can help every family have far greater success as they work on accomplishing goals that matter and creating wonderful family cultures.
We are so privilaged to have her time as she is an expert on this subject. Jodie Palmer serves on the Board of Trustees of the Midwives College of Utah and is a former President of that institution. She currently serves on the Board of the national Midwifery Education Accreditation Council. She received a bachelors degree in alternative health sciences and masters in education from George Wythe College. She is a former Director of Distance Studies, Instructor and Mentor for GWC. She has extensive experience as a presenter, including for UHEA, Youth for America, Thomas Jefferson Education Forum, American Red Cross, and numerous classes and seminars. She and her husband Doug live with their three children in Salt Lake City, Utah.
www.midwifery.edu
[email protected]
Enjoy her knowledge and do what she suggests and I will be back on line with my passion for education and families in 10 days.
Possibly Related Posts: