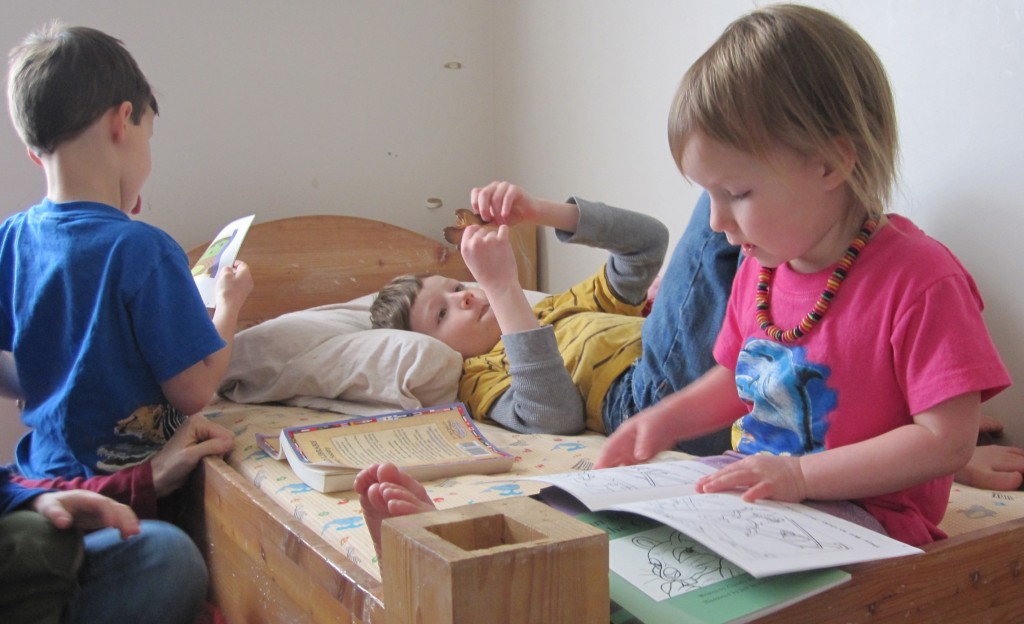 I think family reading time is just the best. I am an avid reader and I liked reading to my children. I never thought of myself as consistent in any way and so I didn't think my children really remembered me reading to them much. However, my 33 year old mentioned recently how wonderful it was, the way I read to them all the time. Amazing!
I really didn't read to them all the time. I did sometimes but see how powerful what I did do was. She remembered whatever was offered in such a positive light, as if it was a tradition in our home. I think that is because there is nothing so comforting as to gather your family together, snuggling up on the couch, some in piles on the floor, and listen to mom or dad read. It just feels cozy and comfortable.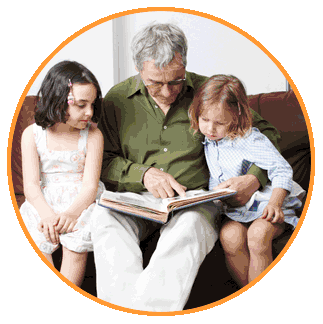 I always anticipated being a grandparent and one of the things that I thought about was reading to my grandchildren. It never happened often. They liked playing out with friends and I would get busy and then it would be bedtime and they would be cranky and their mom wanted them in bed!
A couple of years ago I decided to take the bull by the horns. After all I had dreamed about snuggling up with my grandkids and reading to them for a long time and it wasn't happening. I wanted it to. So I made a plan. This was before I had thought much about The Spark Station or had read Diann Jeppsons great piece on Family reading in Thomas Jefferson Education: A Home Companion pp. 41-52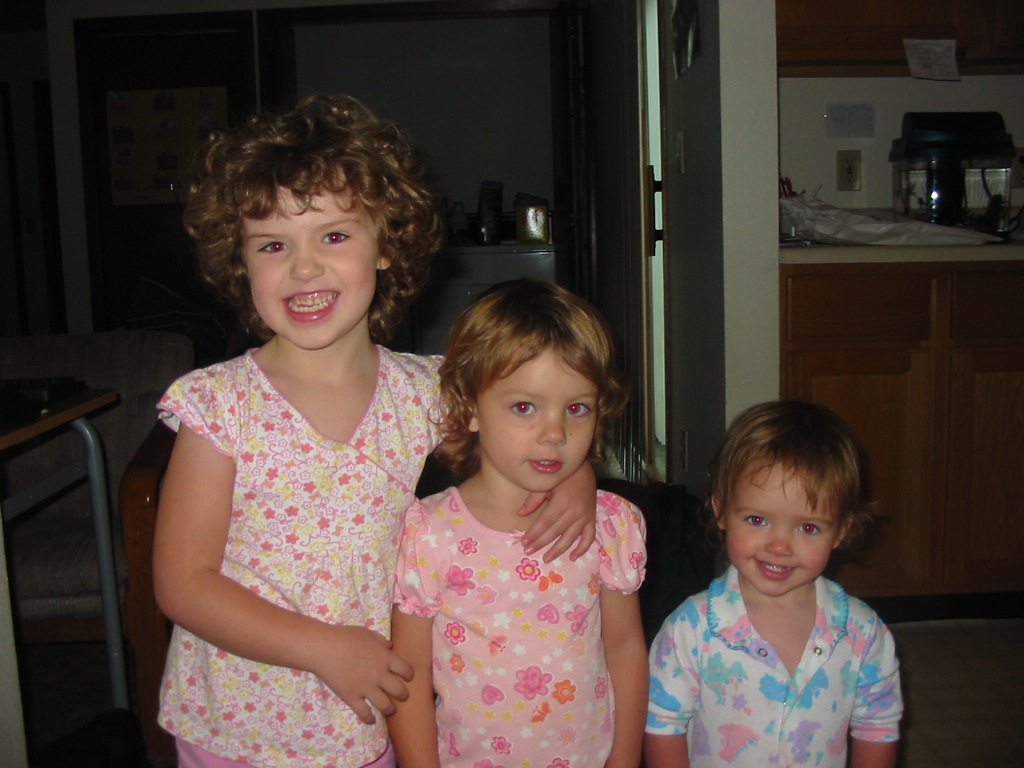 I made sure that I had some quiet activities to keep their hands busy and then I gathered them together in the bed room where they slept when they came to stay. I settled them down, each on a bed (which was made on the floor) and I read. It was a book of one page stories about memories of grandmothers. I wasn't impressed with the book. I thought that it might be a bit boring and a little above their heads. I couldn't choose a classic with chapters because I only had them for a few days. That was the best I could do on a short time frame.
The whole experiment turned out pretty well. I had to explain a couple of times that this was a quiet time, that the activity had to be quiet, but all in all it was fun. We read a half dozen one page stories. I noticed that that night that they went off to sleep with less noise and quarreling than usual.
When they came the next time I had picked a couple of books that I thought were more interesting and lively. Guess what? My 10 year old granddaughter insisted that we read from the book we used our first time. I believe it was because I was present with them. We were doing something planned and structured, it showed I cared and enjoyed being with them; that book held the memory of that first reading experience. They request it every time. So we always have to read at least one story from its pages.
Children want our presence, they want structured time, they want to learn and feel a sense of family. We can give that to them in so many ways and it really helps to creating the soft, gentle, warm family culture that we all dream about. We may not have warm fuzzies every day but we can have them consistently enough that even a 33 year old will remember them fondly.
Possibly Related Posts: