Today I used creative thinking!!
Today I plugged my vacuum into the same old socket, with the same old result…it didn't hold tight. As I was looking at it I remembered that I didn't have to use this same old plug or I could use Jodie's creative thinking trick  to get it to perform better. I made the change and voila, stress free vacuuming.
It is a wonderful thing to come up with a new way to solve old problems. It is wonderful to put on our creative thinking cap and come up with something totally new. Today's article is not serious!! It is strictly for fun. After I wrote the blog "Stop In the Box Thinking" I saw these ideas and I just can't help myself, I have to share them with you as a celebration of thinking out of the box as often as we can. Enjoy!!
Creative thinking in the kitchen
I thought this was totally brilliant. I cook with kids all the time and I can tell you that making pancakes can be really messy!! My little gandkids would love this. Then we would only have to learn how to flip and keep it in the pan. : )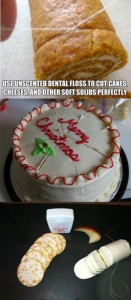 I have been using this trick for over forty years. I have used it in my cake decorating and gingerbread making forever. It works!! Love that dental floss or thread.
I raised seven children in Montana. I was the queen of canning and that is no joke! The last year that I canned I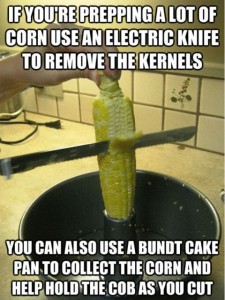 did well over 1300 quarts. Wish I had done a bit of out of the box thinking then because canning corn is totally MESSY! This is such a fun idea and I bet it would have made my boys really happy to help.
This one is for my husband who wants to buy every gadget he sees at the fair, including the special taco shell maker. This will really save my kitchen from one more addition. Sorry honey!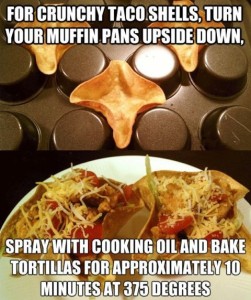 Creative thinking for pure joy
I saved this for last because it will thrill some of you. I, myself, NEVER eat Oreo's but for those of you who do and like keeping your fingers clean – this one's for you.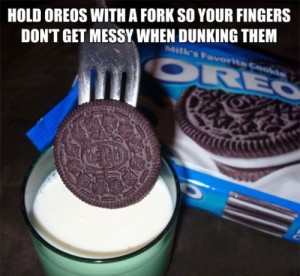 Have a wonderful summer of thinking out of the box. If we practice on little things like outlets and Oreo's then we will do better when the stakes are high, as in our relationships with our children.
Come on, share your out of the box solutions and creative thinking.
Possibly Related Posts: