It doesn't matter how WONDERFUL your Closet contents are…..some days just don't work out the way you plan. I just wanted you to know that I have those days just like you. Wouldn't it be superb if all school days and learning moments were stellar (no pun intended), but they aren't!
Here is the thing…when a child has an interest and you don't hear it you are going to be in trouble. Last Friday when I got to Jack's home for grandma school he was OK with the ladybugs I brought but somewhere between the week before and last Friday he decided he wanted to make gingerbread. But I was there with ladybugs in hand. I said that I thought we could do gingerbread men the next time I came but a week is a horrendously long time for a three year old and so his mom said that they would make them later that day or the next.
Grandma school was early this last week, I came on Tuesday. I had stars in hand. Jack met me at the door and wanted to know if we were going to make gingerbread. His mom said, "Jack we are going to make some after grandma school." They hadn't been able to do it on the weekend. Jack was not a happy camper. If I was smart I would have just scrapped the stars and gone to the kitchen to make gingerbread. The truth is that although we did some wonderful activities today Jack's heart was in the kitchen.
We began by hanging a large piece of black construction paper on the underside of the top bunk. Then we made a very dark fort with blankets and crawled inside. There were now stars on the ceiling of the bottom bunk and they glowed. I had painted some stars with glow paint. It was only marginally effective but Jack and Maggie liked being in the fort. I just hadn't been able to find any glow in the dark stars.
I had painted the stars into the big dipper. It is the easiest of the constellations to talk about. I showed them a real dipper and we compared it to the shape of the stars. We talked about how the stars were created and by whom. We talked about the size of stars. Jack was sure they were very tiny. We held a small rock up to our eye and it seemed big. We then put it as far away as our arms would stretch and it was small. I told Maggie and Jack stars were like that, very big but very far away. We talked about why you can't see stars in the day…that they are there but the sun outshines them.
I didn't have my usual stack of wonderful books this time. I hadn't had good luck at the library. I only had three and not the best but we still enjoyed reading them.
Star Crafts for Children:
We made two star crafts. One was a success and one was not so successful. We made a star mobile with construction paper stars and pieces of straw. It was a pattern and so we talked about the pattern…star, straw, star, straw. We used plastic needles to thread the stars and straws onto the string. That was really fun. Maggie liked that activity so much that we made her mobile twice as long. The reason that she liked it so much is that she is learning to use her thumb and forefinger to grab hold of things. It is a new and exciting skill for her and this particular activity gave her lots of practice.
Our second craft was called "Stars in a Bottle". They didn't work very well when we were done and having plastic bottles filled with mineral oil on the floor made me nervous even though the lids were glued on. The star sequins were supposed to float in the mineral oil and sparkle but they didn't stay suspended very well.
We had some shiny stars for a treat (Hershey Kisses) and read our final book. Then it was off to the kitchen to make the gingerbread. When I left they were all very busy measuring and stirring.
This week is library week for the month. I am going to get my usual four weeks worth of books and topics. Before I go I am going to call Jack!!!
Books for Children about Stars: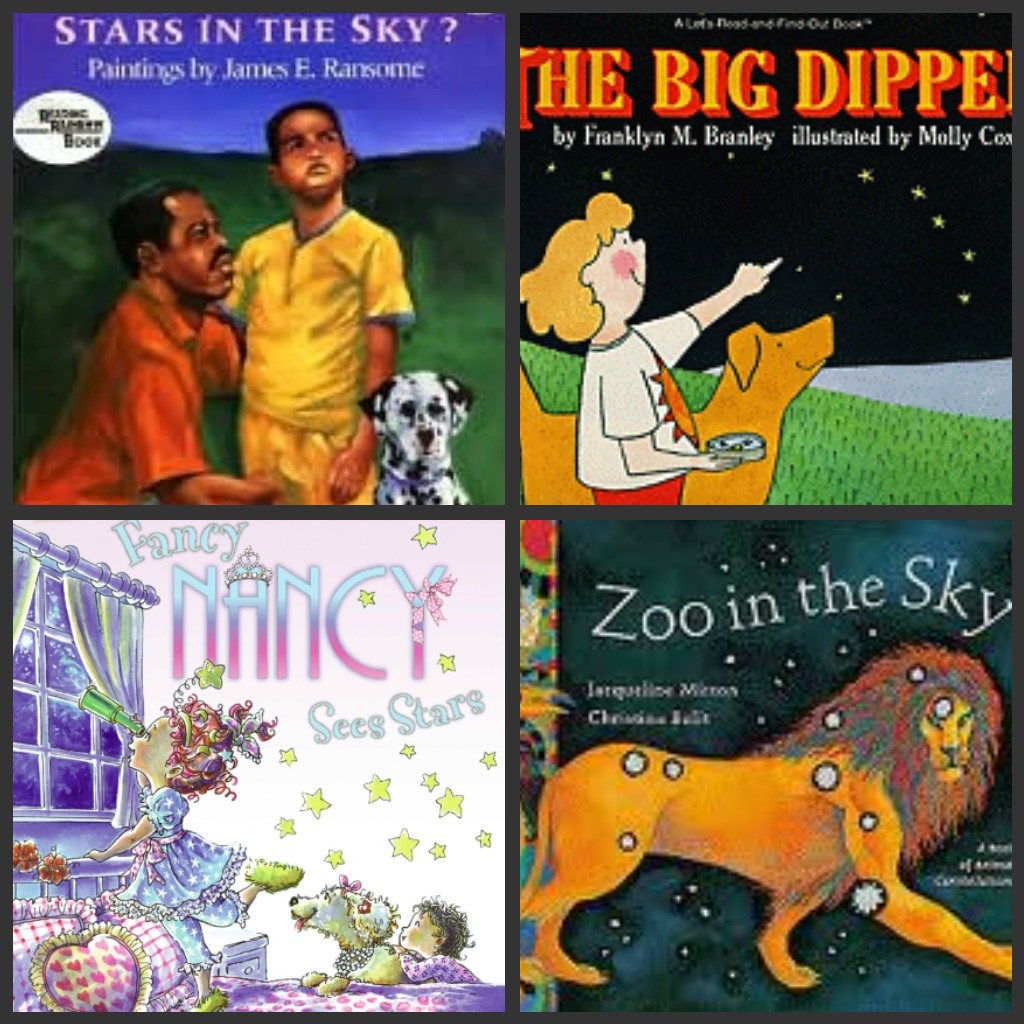 How to Catch a Star by Oliver Jeffers
The North Star by Peter H. Reynolds
The Magic School Bus Sees Stars: A Book About Stars by Joanna Cole
The Stars, 2nd Edition: A New Way to See Them by H.A. Ray
Fancy Nancy Sees Stars by Jane O'Connor
Mr. Putter and Tabby See the Stars by Cynthia Rylant
Little Star by Anthony DeStefano
Stars Will Still Shine by Cynthia Rylant
Shinning Star by Megan McDonald
How the Stars Fell into the Sky: A Navajo Legend by Jerrie Oughton
How Many Stars in the Sky? by Lenny Holt
Stars by Mary Lyn Ray
The Big Dipper by Franklyn Branley and Molly
Stars by Steve Tomecek and Sachiko Yoshikawa.
Zoo in the Sky: A Book of Animal Constellations by Jacqueline Mitton and Christina Balit
Our Stars by Anne Rockwell
Star Climbing by Lou Fancher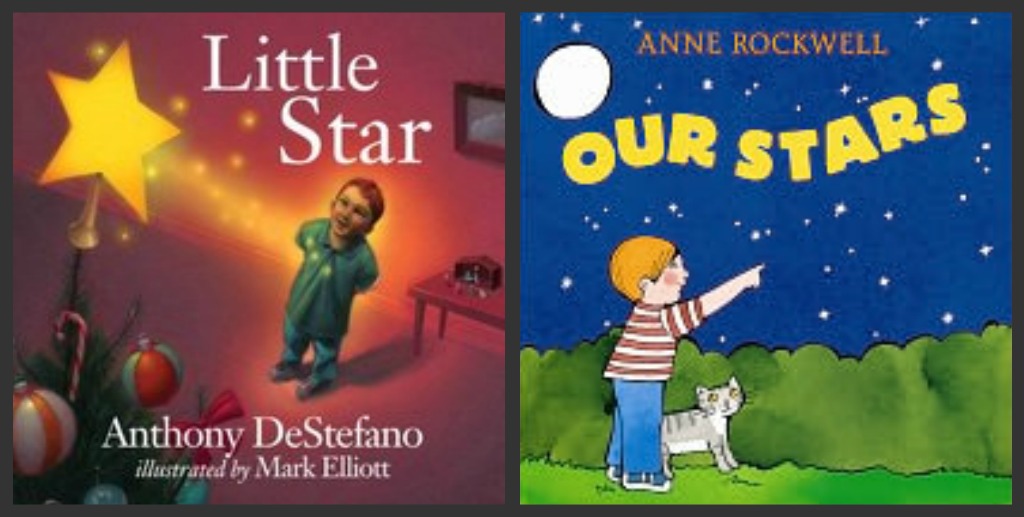 Possibly Related Posts: