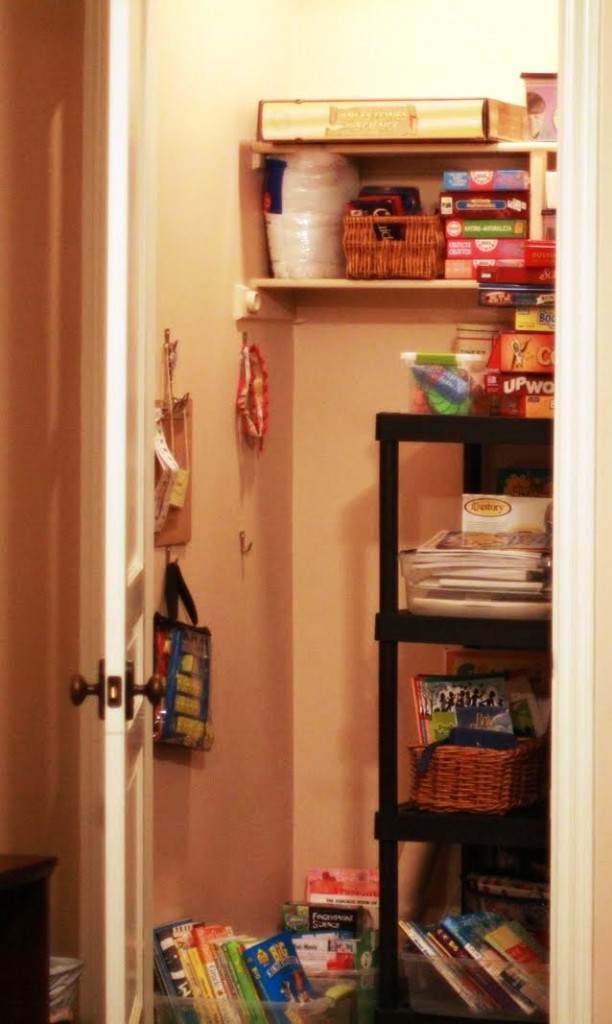 The Spark Station, in many cases is just that, a closet. It is most effective when it is located in the room where your family has "family learning time" or where your family gathers to spend time together if you do not homeschool. Its purpose is to keep interesting and inspiring materials close at hand so that children have a magical and exciting place to learn.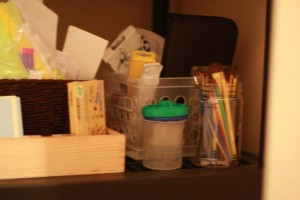 The Spark Station is organized so that items for the smallest children are on the bottom shelves, while materials for older children are higher up. For those engaged in the Thomas Jefferson Style or leadership education style of learning, the materials on lower shelves are for Core phase children, while materials on higher shelves are for those in the Love of Learning phase. The highest shelves can hold materials fo those older children in Scholar phase.
If possible Spark Station should be locked or secured away from children when the family is not having their structured family learning time or when the family is not interacting together. It should be wide open during those  times and locked when no one is supervising. Having times when The Spark Station is not available builds value and interest in The Spark Station contents.
The Spark Station is a tool used to help parents inspire their children, at all ages, to love learning. This applies equally to those who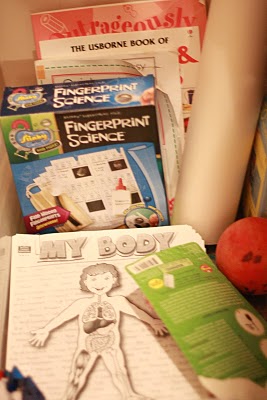 homeschool and those who utilize the public or private school system. A well organized, well used, and well understood Spark Station can benefit any child in any family regardless of the educational goals of the family.
The Spark Station is really a vital tool or ingredient of success in the Core and Love of Learning phases.
In future blogs I will address what to do when you do not have an actual closet available, what to put in The Spark Station, and how to manage it. I will help you understand the concept of "Spark Station" and how it can be used to help parents inspire their children.
Possibly Related Posts: