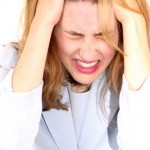 I felt very RUSHED!! My daughter and I were heading out for a church event for girls and we were late. I just hate being late and back then it always put me on edge.
You would think that with seven children I would have gotten a bit more accepting of occasional lateness. But I hadn't and today it was really making me feel anxious.
It had been a warm summer day, no rain in sight. The weather was perfect. However, as I stepped off the curb to get into the car I found myself ankle deep in water. GRRRRRRR. I felt my hackles rising. Who in the world filled the gutter with water!? Yes, that is how we get when we let anger run over, irrational. I mean really, asking who filled the gutter with water!
As we drove down the tree lined street I was sputtering about how ticked off I was, how inconsiderate the whole situation was, how being late is a sign of disrespect and on and on and on and………..
About five blocks from home I pictured myself stepping off the curb into ankle deep water. I saw my shocked expression and myself
looking down at the foot I was holding up while it dripped water. The mental vision was so funny that I began laughing. The longer I laughed the harder I laughed. I looked at my daughter who until then had been very quiet (after all it might have been dangerous to make a sound) and she began laughing. We laughed for a good block or too.
Then my daughter turned to me and said "Mom, it was funny when it happened too". Her comment brought me up short. She was right. It was one of those unexpected and very funny situations that happen in life. She was pointing out in a kind way that I could have saved myself and her a lot of stress if I had just laughed in the first place. That is the best way to manage stress and find happiness.
In July we took one of the few family vacations that we have had. We went with our oldest daughter and our youngest daughter and their families. We had prepared for over six months. It was a BIG deal vacation!
One by one everyone got sick. There was a lot of crying, vomiting and sleeping. It became so hard to travel with the children that our oldest daughter and her husband aborted the trip and headed home.
Jodie was very ill the day they left. She had two ill children in the backseat throwing up. She had a nursing baby that she draped herself over the backseat to feed. (We've all been there right!) They were pulling a big rig and the truck broke down on the way home. They were stranded inKemmerer,WYfor a day and night. Family came fromSalt Lake Cityto help them get home.
I wanted you to see the pictures they took on that trip or more truly when they got home. There wasn't any complaining or ranting about the spoiled trip, planned for six months. No fussing over lost revenue or time or fun. Doug and Jodie just laughed about one of those unexpected situations that happen in life. They choose to laugh instead of cry. Their children are small but if they remember they will remember it as a good trip with parents who held it together by looking at the humor in a bad situation.
And that is what I have learned over the last forty years of being a wife and a parent – it is better to laugh than to cry or yell, almost every time.
Please share how you have dealt with frustrating and unexpected situations. You can also share this smiling moment by clicking the buttons below : )
Possibly Related Posts: