What Is Really Important?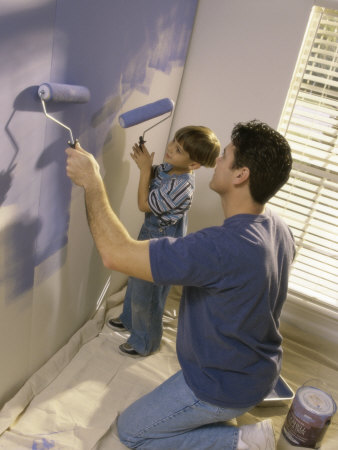 Here's a true story. A father was painting the outside of his home. His five year old son wanted to help. So this good father gave his son an old shirt with the sleeves rolled up several times. They both went to work on the door, dad painting the top and son painting the bottom.  It just happened to be the door to the main entrance.
Now because of his age and size the young boy wasn't able to spread the paint evenly and consequently the paint was beading up. That certainly wasn't how the father envisioned his front door. So each time the five year old bent down to get more paint the father would hastily smooth out the paint on the bottom panel. It couldn't do any harm, the boy didn't know what was happening and the door sure would look better.
Well, father and son painted in silence for a time, the boy doing his best and the father smoothing it out. As the father thought about the situation and his redoing of his sons work he decided that working with his son trumped a first class paint job. He realized that his son was doing a mighty fine job for a five year old. The relationship that was being forged over the painting of a door was more significant than the appearance of the door. He stopped smoothing out his sons work.
Ever after that when the father approached the front door and saw its distinctive style of decoration he was reminded of what is really important.
The father of this five year old boy, spoke about his experience, with his own father. His father had a workshop in which he made wonderful things. His son said, "I would wander into this workshop and watch him. Just to be in his presence was a thrill for me. He invited me to help him by passing a hammer, a screwdriver, or some other tool.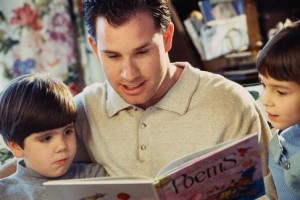 I was convinced that my help was necessary and that without me he would not be able to complete his task. As I look back and reflect upon those wonderful memories, I realize that my contribution was not necessary for my father to complete the work he was engaged in. I was the beneficiary, as through these experiences I came to know him and to love him. I came to know about a Fathers Role In Parenting ."  "We All Have a Father in Whom We Can Trust", Ensign, May 1994, 30
Sometimes parents can care too much about the outcome and too little about the relationship. When we take time to be present with our children we give them the opportunity to know and love us. We give them a gift. And they in turn return that gift by loving us back. It is the best use of our time because the relationship that develops is the thing of greatest significance.
Possibly Related Posts: