Rockin' Spark Station Subscription Special
Get ready to really rock and roll your children's learning time.
Presenting the Rockin' Spark Station Idea Packet Monthly Subscription!

This monthly subscription is the perfect answer for busy parents
who really want to inspire a deep love of learning in their children.
Would you like to have fabulous Spark Station Content every week, in fact every day, month after month without the time and stress involved in coming up with the ideas, doing the research and then implementing?
Each month you will receive a 20 to 40 page PDF in your email inbox with dozens of ideas on a topic that you can then put into your Spark Station. For $3.50 a month you can keep your Station filled with interest, excitement and absolute learning fun.
Feel the luxury of opening the Rockin' Spark Station Idea Packet and having dozens of crafts, projects, recipes, books and family activities at your fingertips on a wide array of topics.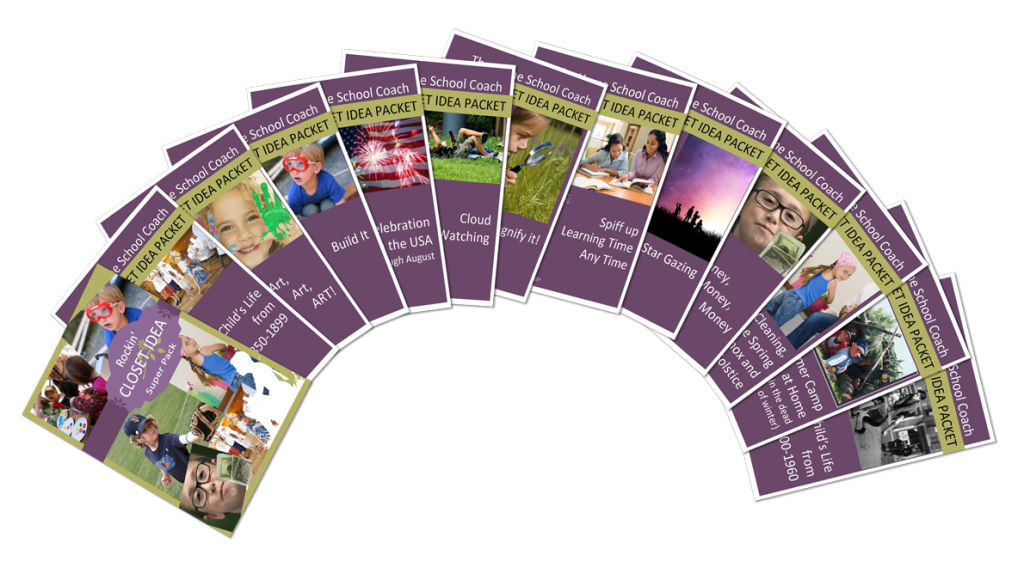 Check out a sampling of the fabulous topics that you can introduce to your children:
Art, Art, Art
Build It
Cloud Watching
Spiff Up Your Home School Any Time
Money, Money, Money
Let's Celebrate
Spring cleaning, the Spring Equinox and the Summer Solstice
Star Gazing
A Child's Life from 1850 to 1899
A Child's Life from 1900 to 1960
Summer Camp at Home (even in the dead of winter)
The Performing Arts
Biology: The Science of Life
Inventions
Germs
Night
I have done all the work for you with ideas for family activities, crafts, learning projects, books to read, recipes, as well as further sites to refer to so that you can spend more stress free time learning with your children.
Let me warn you that some topics will usually live on into the next month. There is just so much to do, so many possibilities for a family to learn together, you can choose as little or as much as you want to do. You could even have a few topics going at the same time. Then every day your children will have a world to choose from. You are going to have a ball!
Stop fretting over what to learn about next week. Take advantage of the opportunity to have the work done for you, to really rock your Spark Station content and to keep your children learning all year long!
If you are ready to stop stressing, feeling guilty, and overworked in your home school, bring the Rockin' Spark Station Idea Packet into your inbox each month for only $3.50!