8 Week "HAPPINESS SHIFT" Group Mentoring – Fall Session – Special Pricing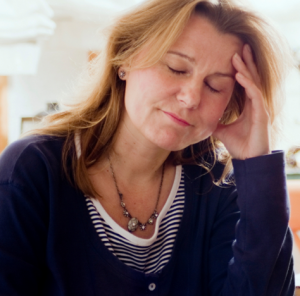 Every day there are parents who yell at their children because, well, they are out of other ideas and energy.
Everyday there are parents who can't find time to connect in any meaningful way, beyond just getting done what has to be done.
Every day there are parents who determine "Today I am going to be calm and happy" and then they aren't. Everyday there are parents who say to themselves, "If I just had a system…".
These parents don't do this on purpose but let's face it, parenting is a pretty hard job sometimes and you have to work on it 24/7.
Wouldn't it be great to have some support, guidance and frankly, some good ideas, to make it a bit easier and more fun! We all want to be happier!
Is Fall 2015 your time to move
in the direction of greater joy in your family?
What if you-
Were having more fun and connection in your family
There was less chaos and contention
Were having heart to heart conversations
Your children trusted you more
Your children loved learning
You knew what your children wanted to learn
Were able to spend more time together and it actually felt good
You felt prepared for school each day
Your home was filled with that "family feeling"
You were confident that you had the time, resources and energy to do the job of parenting well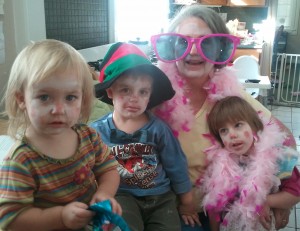 Hi, I am Mary Ann Johnson
I have had 39 years of experience with my own family and over 45 years working with hundreds of other families and their children.
Imagine just feeling better about your efforts at parenting and home schooling!
I help regular moms and dads –
Have confidence in parenting!
Connect with their children in simple, easy and consistent ways.
Help parents "see" their children differently for better family outcomes.
Give parents support in parenting the way they would like to parent.
And helping them create that "family feeling" everyone wants to have.
Introducing "The Happiness Shift"

A group mentoring program giving you 8 weeks of training and Q&A to help you, the parent, make changes that will increase your ability to parent well and connect with your children – in other words have better family relationships (and that makes us Happy!!).
Each week we will spend 60-90 minutes in training and Q&A. Each session will contain content in these three areas of focus:
Connecting with children
Increasing your parenting skills and confidence
Having more fun as a family
You will come away from each session feeling better about yourself, more confident in your ability to excel as a parent, excited to try new things and satisfied that, yes, you can like being with your kids!!
The cost to
mentor with me one on one for over 12 hours is $720

and that is without the benefit of ongoing Q&A when our mentoring is done.

The "HAPPINESS SHIFT" Fall Session
has a special price of $97 for past mentees
and those taking my classes.

Pricing good until Sept 21st at midnight. Then the price increases to $197
WHAT PEOPLE ARE SAYING…
I've struggled with pessimism much of my adult life. It's easy to get frustrated when life doesn't turn out the way you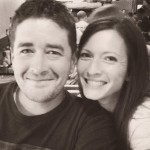 imagine. But taking your course [group mentoring] has opened my eyes to a few key principles that counteract pessimism and gave me some new skills to act on that have given me more power over my happiness. I realize that I can take ownership for my happiness and do things to bring it about. I really enjoyed the exercise of writing positive words and phrases in a stick figure of myself. I had my whole family do the exercise and we hung the pictures in our bathroom. I've been reading those positive phrases about my family members for the last month and have really seen a change in how I view each member of my family. I've also become more consistent. Before taking your course [group mentoring], I would let my emotions rule whether I did the dishes or disciplined a child. But now I remember the big picture. I talk myself into doing the tasks I don't want to do at the present because I can see to the end goal and I want that result. It's been powerful. I'm grateful to have been a recipient of your wisdom! Dana Robb

I'm so glad I was able to participate in your group mentorship sessions. I've been so encouraged and have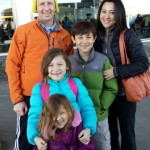 experienced true change. Emotionally I've been encouraged to celebrate small steps, to give myself and those around me a break, and to accept the wisdom that I CAN CHANGE! I don't know why but I was stuck in a rut believing that I am who I am and that's just as good as it gets. That is certainly not scripture. But I truly believe that having a mentor and relationships with people who encourage and point me to the voice of truth and wisdom opens my heart. It's like I needed to be heard and then gently led onto the path of life. One of my big take always from the sessions is owning my story. I can tell myself a sad, sad, sob story or I can tell myself the truth of victory and peace. Funny how I'm living in my little world of thoughts and not paying attention to the power of those thoughts. My energy was waning, focus drifting, passion fading. But now I've found the tools to walk in enjoyment and happiness. Happiness is right here with me all the time – I just had to wake up and experience the truth. Kim Huitt

I love how real Mary Ann is! Her down-to-earth solutions have had a huge impact on my ability to recover from
feeling down, discouraged, overwhelmed and out of control. I feel better enabled to be proactive and create solutions rather than dwell on feeling inadequate and like I am failing. After taking her class, I am connecting with my children more and feeling more joy in all my relationships. I really appreciate her perspective and find that I am better able to forgive myself and others when things go wrong. I highly recommend her [group] mentoring to anyone who is struggling to feel happy! Tiffany Campbell
You are going to come away from each session feeling better about yourself and your family!
Fall Session, Sept 24–Nov 12, 2015

Week 1 – Family Activities for Fall & Your continuing education – How in the heck can you do that!
Week 2 – Stop making the suckers choice
Week 3 – You Can't "DO" Yourself into a Good relationship
Week 4 – Be Careful with expectations –Stop sucking the joy out of life
Week 5 – Lets talk about Fathers!
Week 6 – A victim parents poorly
Week 7 – Executive Function and play in education
Week 8 – Anyone Can change – even you!
WHAT ELSE COMES WITH THIS AMAZING PROGRAM?
** Each week's session will be recorded and you can download it to your computer to listen to any time you need a pick me up or a refresher on what to do. (a $150 value)
** You also receive a downloadable workbook filled with ideas and practice exercises for every lesson. The workbook is designed to help you plan, get clarity and practice new "ways of being" with your children. (a $25 value)
** And because I really do want you to experience success each session will include a video, giving you the basics for creating and using the AMAZING learning and family connection tool, The Spark Station, in your home. (a $20 value)
** And to help you in creating amazing content you will receive 3 Rockin' Spark Station Packets absolutely free. We will talk about them and I will help you implement them in your home for some amazing and exciting family fun and learning. (a $30 value)
**All the recordings from the Happiness Shift Summer Session, with its accompanying workbook. This is 12 really pivotal topics for having a happiness shift of your own. (Value $150)
** You and your spouse can both listen in from your house phones for the same low price.
** Add to that, a private Facebook group where you can ask questions and receive answers and support, not only from me, but from every other parent who is participating in this unique learning process.
** There's no need to get stuck along the way. After the Summer Session ends, you will have access to an on-going, 30 minute Q&A, almost every week of the year, even if you never participate in another session.
This is your opportunity to bring your questions live, to the Home School Coach and Family Connection Mentor, as often as you need to.
You can also listen in to the questions of others and be supported by a group of parents who are all working towards happier families. So if you hit a snag, you can get help and keep your momentum going. (WOW, thirty minutes with me is $35, that's $350 all by itself)
That's over $725 of bonus material and gifts ABSOLUTELY FREE
along with your $720 worth of group mentoring all for $97.
I want this to be affordable and really shift your
HAPPINESS level!
You will benefit from this program if you:
Want to feel calmer when things go wrong
Want to carve out time for your family
Want to have a dose of fun each and every busy day
Want to more consistently connect with your kids
Want to communicate better
Want to add some excitement and enthusiasm to your school day
You are committed to taking action to do the homework.
Are open to new information and
Are willing to look at your current situation and answer questions honestly for clarity
Are open to feed back
Like working with a group
Feel Successful more often! Ditch the overwhelm. Like being with your kids!
I know that some people think that being a great parent comes naturally. Trust me, it doesn't! We grow and progress as good parents, as we learn and practice, over time. It can feel like a constant, uphill battle.
This 8 week program is your opportunity to take away some of the guess work in how to communicate, relate, connect and enjoy your children.
Spending years to figure it all out like I did isn't nearly as pleasant a process as learning and being supported by a community of motivated parents and a great mentor.
It may seem strange to do parent training on the internet but it will save you time and stress over using trial and error alone. You are going to end up with happier kids and a happier family. You will feel happier and more successful.
Feel assured that you will have good results and feel better in your efforts or your money back, no questions asked. I'll give you 30 days, that's four calls, to make sure that you are getting the value you are looking for. If it isn't what you need let me know and I'll send you a refund.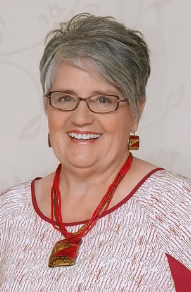 Because this is a live call and I'll be answering your questions, I have to limit the number of people in each session to 50. So don't wait. Secure your spot and have a happier family in 2015!
Fall Session 2015
Sep 24th – Nov 12th
Thursday Evenings 8pm MST
Would you like to attend at a discounted price or even FREE? For each friend that signs up with you you can receive a $25 credit.